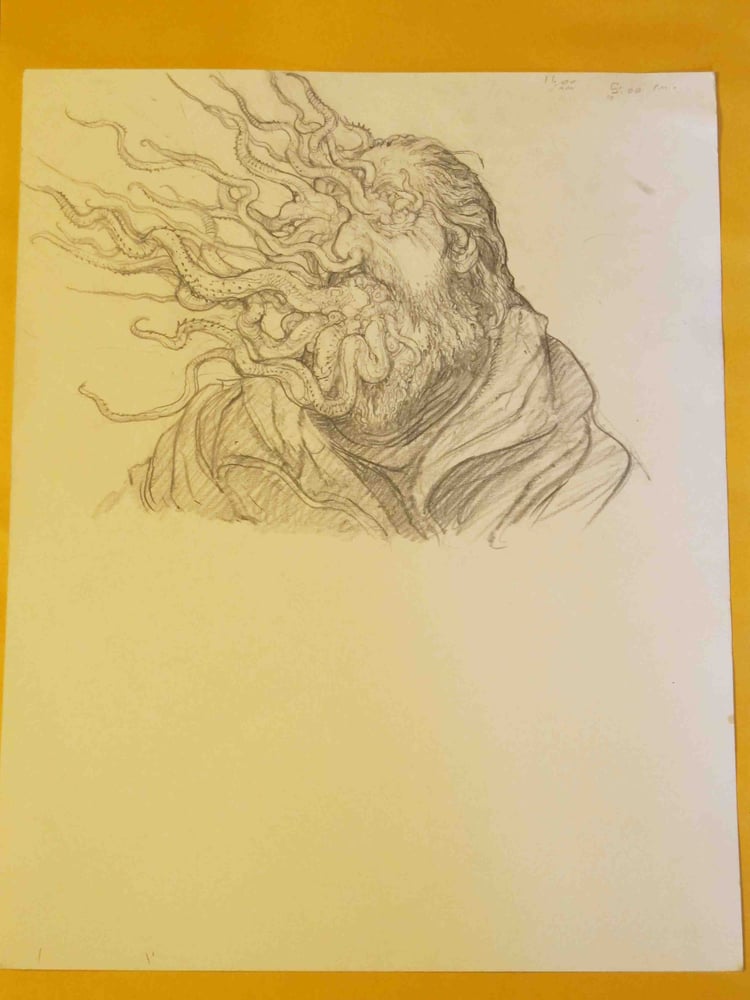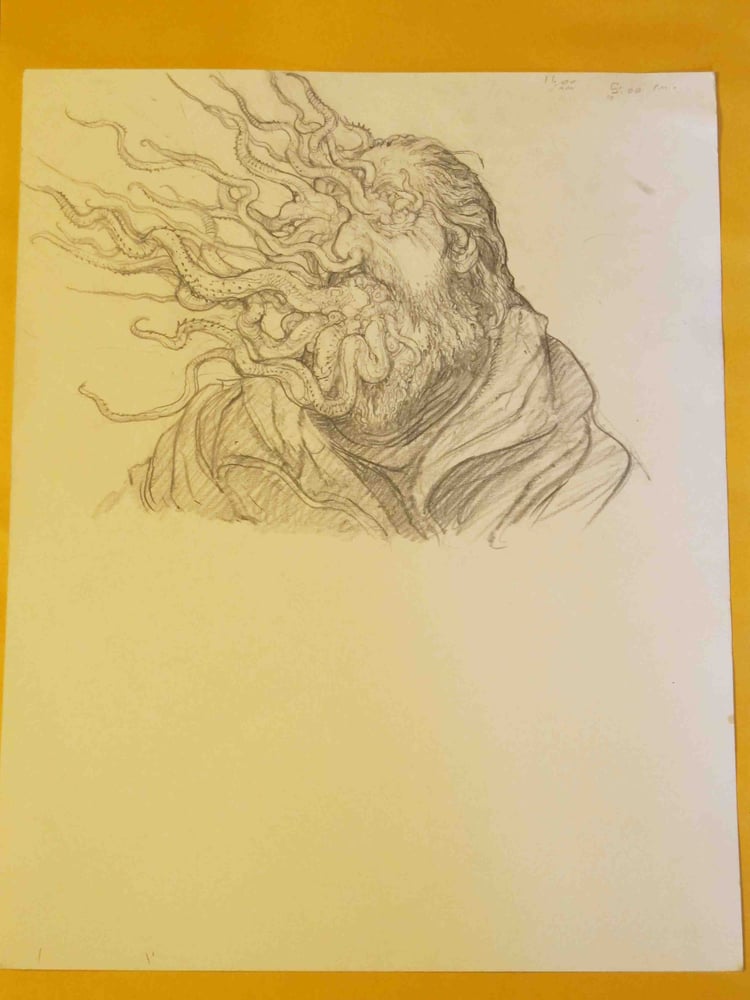 Paul Komoda - The Thing - Briggs design - Cool & Rare!
$200.00
Here's another super rare piece by Paul Komoda - an early design he did for The Thing prequel - back when A.D.I. was bidding to get the job.
This drawing would eventually be used to design the Briggs character's transformation.
Original pencil on paper measuring in at 11 x 14 inches.
Shipping in the U.S. is FREE
International orders please contact us for a quote.
Thanks!